If you are looking for a cheap built low performance log splitter. You are on the wrong web site.
SPLITez Big Boy 35 HP Kubota 4 cylinder Diesel Commercial grade FireWood Splitter and Big Red Custom Built Vertical FireWood Splitters for sale. Built in the U.S.A
Big Boy woodsplitters Heavy duty Horizontal. 30 to 42 tons, Prince cross tube shaft 5" & 6" Bore stroke 24"- 30"- 36" -48".
---
BIG RED Log Splitter Big Motor Large Pump Horizontal Vertical
690 Honda engine, 28 gpm 2 stage pump
5"Bore x 30" Stroke
5" Bore x 24" Stroke
5 " Bore x 20" Stroke Prince - Cross Tube.
Phone No. 1 - 661 248 5270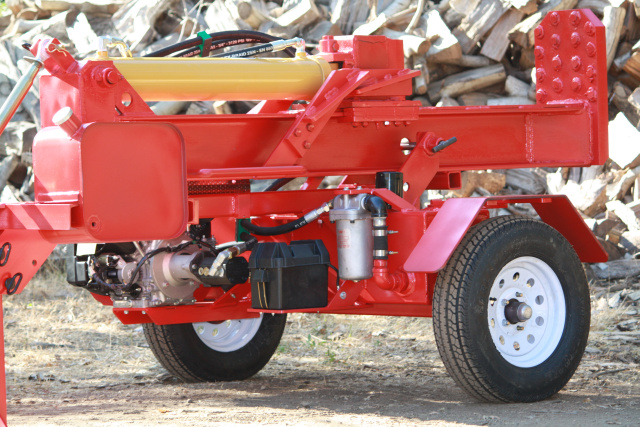 Motor mount left or right side. ( Right side in picture )
Valves Left hand or right side. ( Right side in picture )
Vertical horizontal brand name SPLITez.
630 or option 690 V twin Honda.
Prince Gladiator hydraulic cylinder - 5" bore cross tube shaft .
Dump valve on return stroke less load on valves.
Shipping weight of BIG RED 2100 Lbs.
---
SPLITez Model 25000 Log Splitter Vertical horizontals.
Over 8 years as the back bone of the brutal Orchard removable firewood business, This Bad Boy has been tested & proven with a firewood company that produce over 500 cords per month.
Honda or Kohler engine for Power with 22 GPM 2 stage pump.
---
SPLITez model 15000 Log Splitter Rental yard tough .
This Model is a low cost entry level for the rental yards home owners & wood yards.
Prince 5" x 24" x 2" shaft royal plate plus.
Honda or Kohler engine with 22 GPM 2 stage pump.
---
SPLITez log splitter are built to perform perfect.
Power by a Honda or Kohler gas engine.

Diesel engine and electric 3 phase motor are another option.

Available Big Oil coolers 12 volt and 3 phase electric.

Trailer units or stationary.

Logsplitter shown 12" stroke with 3 phase fan oil cooler & 30 Gallon tank

Wedge drops below - splitting table for splitting two ways raise wedge with ram splits - 4 and option of 6 ways Can be trailer mount with gas engine or diesel, . Firewood will center for splitting,



Shipping weight 2800 lbs without oil or electrical 3 phase motor .
---
Kits to build your own or parts to repair wood splitters.
Rams, Pumps, valves, filters, engine kits.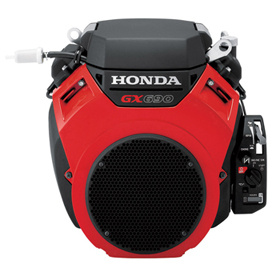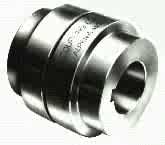 ---
Cylinders at very low Dollar price.
Big savings from P & J Commercial Products on Hydraulic Rams
We have a complete line of, import hydraulic cylinders and made in the U.S.A. Prince - at wholesale pricing. Welded, Tie rod, Cross tube 3000 P.S.I , Small bore to large bore up to 6" cylinders and LogSplitter replacement cylinder for most major brands of woodsplitters.