Are you serious about splitting wood commercial or for home use? Tired of small box store imports that claim to be stong enough to withstand adverse conditions, rough or careless handling? Afraid to loan your log splitter to your brother-in-law it just might break from a little bit of abuse? Then its time to own a SPLITez Log Splitter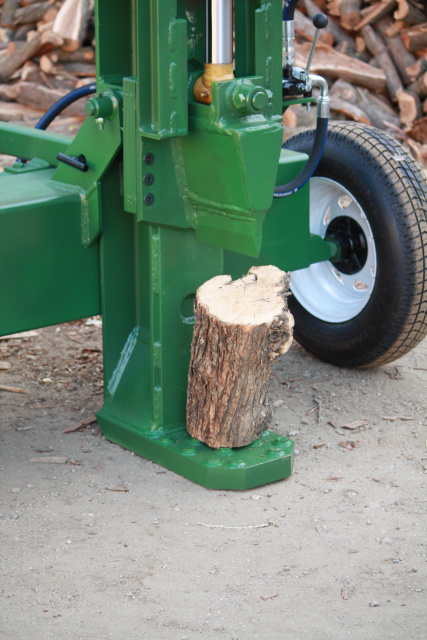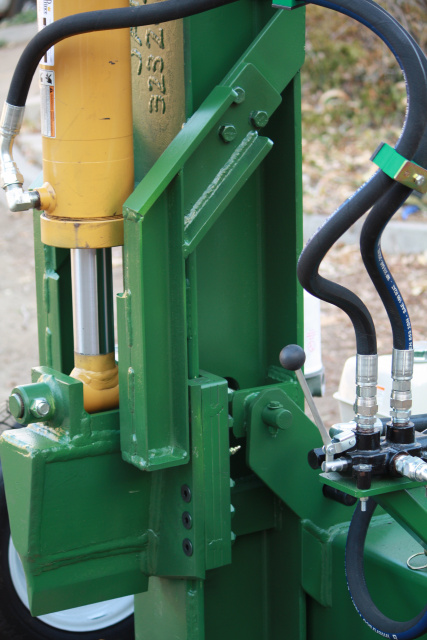 SPLITez Model 25000 Over 8 years as the back bone of the brutal Orchard removable firewood business.
Honda or Kohler engine for Power with 22 GPM 2 stage pump

.
---
BIG RED Hydraulic Big Motor Large Pump Horizontal & Vertical
690 & 630 Honda engine, 28 gpm 2 stage pump
Hydraulic cylinders options
5"Bore x 30" BIG Stroke
5" Bore x 24" Stroke
5 " Bore x 20" Stroke Prince - Cross Tube.
Phone No. 1 - 661 248 5270
.Motor mount left or right side. ( Right side in picture )
Valves Left hand or right side. ( Right side in picture )
Vertical horizontal brand name SPLITez.
630 or option 690 V twin Honda.
Prince Gladiator hydraulic cylinder - 5" bore cross tube shaft .
Dump valve on return stroke less load on valves.
Shipping weight of BIG RED 2100 Lbs.
---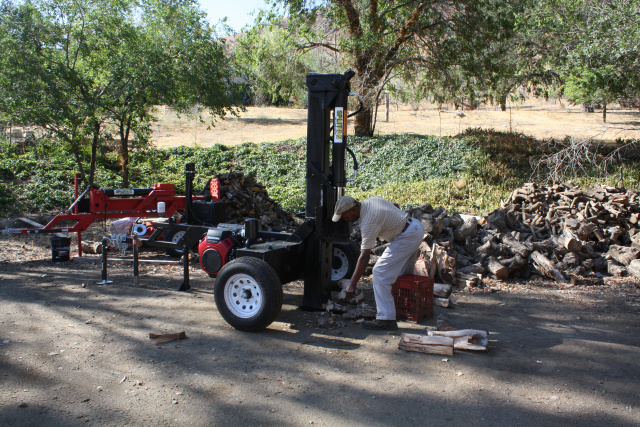 Kits to build your own Commercial grade log splitter or parts in stock to repair wood splitters at a wholesale price.
Hydraulic Cylinders, Pumps, valves, filters wedges and engine kits.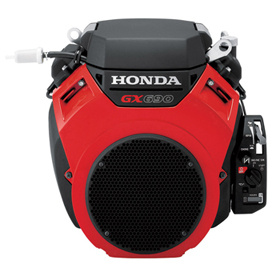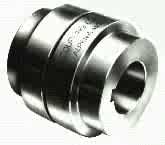 More Info go to Products Page
---