Flatbed Hydraulic Hoist dump kits
Complete hydraulic dump kits designed primarily for installation on 1 ton flatbed or comparable trucks with an after market dump body. They also work well on utility trailers and other application where space limitations are not a factor. The performance capabilities are best suited for bed lengths between 10 and 14 feet. Included are all cross members, scissor mounting, bed hinges,pump,valve,tank assembly, wiring, and switches
U.S.A Factory Shipped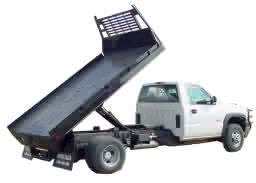 ---
5 Ton Hoist Kit ( 8'-12' Flatbed truck or trailers )
$ 1475.00 Shipping weight (370#)
Click here for more information
---
7.5 Ton Hoist Kit (12'-14' Flatbed truck or trailers )
$ 1649.00 Shipping weight (450#)
Click here for more information
---
10 Ton Hoist Kit (14'-16' Flatbed truck or trailers)
$ 1939.00 Shipping weight (600#)
Click here for more infomation
---
Commercial grade Wireless Remote $ 99.00

---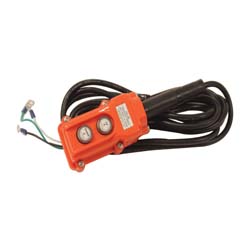 Option 2 Button water tight
$ 29.95

---
Option:
Monarch Power up hold and power down pump.
Add $150.00
---
Buyers DumperDogg Steel / Stainless Steel / and Polymer inserts are a removable unit.
More information click here about Buyers DumperDogg inserts
---
We have low shipping rates for the above kits to Alaska, Hawaii, Canada and Mexico plus the lower 48 States give us a call today for your special rate.
---

We accept Master Card, Visa, Discover Card,
American Express and Checks
P & J Commercial Products
E-mail: Splitez@Gmail.com
1-661 248 5270 Phone
Toll Free Order line 1- 877 SPLITez
Dump hoist kits