Splitez Log Splitters CLICK HERE
For more infor & Pictures horizontal log splitter contact Email

gene77777@charter.net
Phone 562 388 9246 ( 24 - 7 )
Horizontal log splitter V Twin Honda 28 GPM 2 stage pump, Lens return filter, Prince Gladiator Hydraulic cylinder, leaf springs, fenders, Prince hydraulic Auto cycle valve, Dump valve, Large hydraulic tank, built to last Approx 3 Hours of run time, At 3000 PSI Approx 42 Tons ( 84823 Lbs of push with 6" bore cylinder ) 6" x 24" x 3" shaft cycle time 11 seconds

Need to sell ASP Moveing
---
Wood splitter, log splitters and firewood processors used or new for sale
---
P & J Commercial Products Home of SPLITez log splitters believes in working with our present, past customers and our competition.
Our competition can even run a photo ad plus a link to there web site.
Rates are listed below
Contact the ad phone number below for more information about items for sale. This is a advertisement service provided by P & J Commercial Products for used, new log splitters, firewood processors and equipment sales.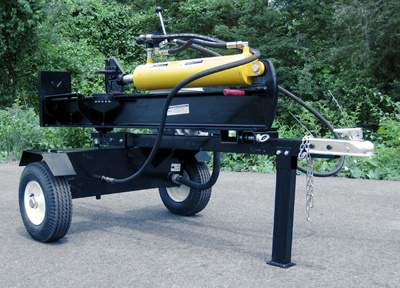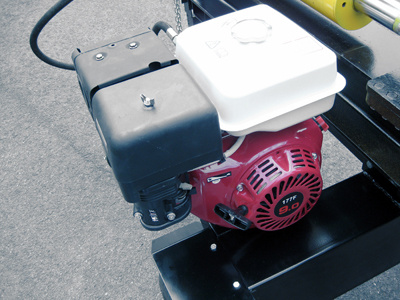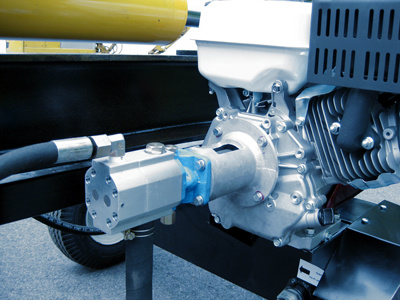 Log splitter with 4 way wedge horizontal vertical log kick off large return filter. Factory rated at 37 Tons great machine for home owner or firewood production.
Low Hours on log splitter this machine is like new. Need to sell A.S.P l
Ask for Robert call anytime 7 days . If no answer leave message your phone call will be return A.S.P
SOLD
---
One SPLITez model 15000 vertical horizontal log splitter approx 80 Hours on machine. Business didn't work out our loss your gain.
Log splitter John Deer green paint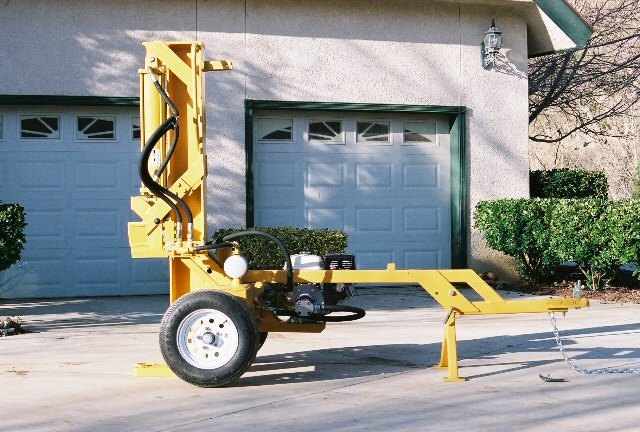 For more information about log splitter and price
Call John
Location of Log splitter California
SOLD
---
Used SPLITez model 25000 built in 2006 used in Firewood production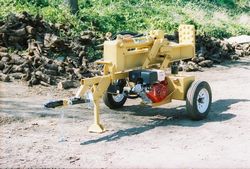 This is a trade in Model 25000 Splitez
Owner says approx 4000 hrs on machine Hour meter broke at 2138 hours
Replaced Honda engine ( approx 1000 hrs on engine )
27 Gallon hydraulic tank
Wear plate
13" Tires
Prince Hydraulic cylinder
Parts replaced by P & J Commercial Products Home of SPLITez Log splitters
New 22 GPM pump
New splitting wedge
New Valve
New tires ( Old tires weather cracked )
New Hydraulic Hoses ( Weather cracked )
New returned Filter and Hydraulic oil changed
Cleaned suction strainer
Oil changed in Honda engine
New air cleaner
New plug and valves checked
New fuel filter
New Cat yellow paint
Ready to go to work Asking PRICE $ 4795.00
Location P & J Commercial Products
Phone 1 661 248 5270 Home of Splitez log splitters SOLD $ 4300.00
---
If you would like to advertise on this page call us at
1- 661 248 5270
Rates with photos
30 days $ 48.00
60 days $ 59.00
90 days $ 69.00
Business rates plus link to your website 30 days $ 120.00
If you buy a new Splitez Log Splitter and would like to sell your use log splitter ad is free for 120 days.

---
---